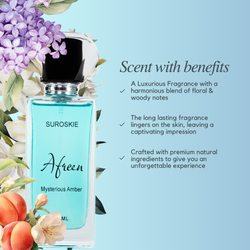 A set of our best sellers :

3D Blush & Highlighter
Lip/Cheek Tint
Gorge Me


3D Blush & Highlighter - A long lasting, strongly pigmented 3D Blush & Highlighter, 2 combined in 1. Shimmery, bright & lively, these beautiful blushes not only feel good on the skin, they give you glow and a pop of highlighter too! The application is soft and smooth and the outcome is heavenly! It works as a highlighter cum blush, doing both the functions flawlessly.

Lip and Cheek Tint - This will make you feel cute and sexy all day long! Infused with the goodness of Niacinamide, Vitamin E oil, Moringa seed oil, and Castor oil, this tint not only diffuses easily on your lips and cheeks, but also nourishes and moisturizes them with every use.

Gorge Me - is 7 in 1 is a makeup applicator which helps you to get your flawless look, it can apply to all those steps like Primer, Concealer, Foundation, Powder, Highlighter, Contour, Blusher. it helps you get flawless look within minutes. It's easy to use & wash, clean it with water & some baby shampoo after every use.